Welcome to djinta djinta Winery
Nestled in the Strezelecki ranges of South Gippsland, djinta djinta Winery is multifunction venue surrounded by unspoilt countryside, clean air and panoramic scenery.
The 34 acre property is in between Korumburra and Leongatha, just off the south Gippsland highway. Specialising in celebrations, weddings, functions and events – djinta djinta offers a boutique winery and the deVine Restaurant which prides itself on tailor-made packages to suit your personal requirements.
Reviews
We went on a Friday Tapas evening and it was wonderful experience. We ordered different kinds of tapas and savoured some homegrown wines. Everything was excellent. We thoroughly enjoyed the evening and left satisfied. Our host was a really nice and friendly person. We do recommend Friday evening Tapas at djinta djinta. Oh, and their seasonal al la carte menu looks splendid also. We will be back soon.
We had a fantastic time at djinta djinta winery, the whites that we ordered by glass was nice and crisp, and the food was superb.

Both of us couldn't finish it and the lady (owner) even suggested to take away,  The view was stunning, we reached there when it haven't open yet,so we stroll around their beautiful vineyard and take beautiful picture near the lake.
Divine food and beautiful view, owner was very friendly and attentive. Recommended wine paired very well with my main. Would definitely come back and try their tasting platter again.
Join Our Mailing List
Enter your email address to find out about our special offers, latest news and events
Djinta Djinta Winery and deVine Restaurant (Kardella South, Victoria)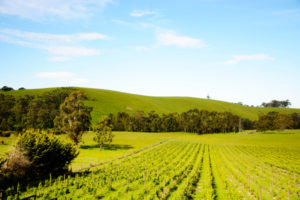 Did you check out my travel post to Phillip Island? If not you must, since this is what we were upto the second day of our travels.
Whenever I travel within Australia, I try and visit a local winery or restaurant in the region – a part of the holiday I incorporate to broaden my understanding of food and wines here. Though a lot of names came up while researching for wineries both in Phillip Island and along the Gippsland Highway, Djinta Djinta captured my interest as they had a restaurant on the property.